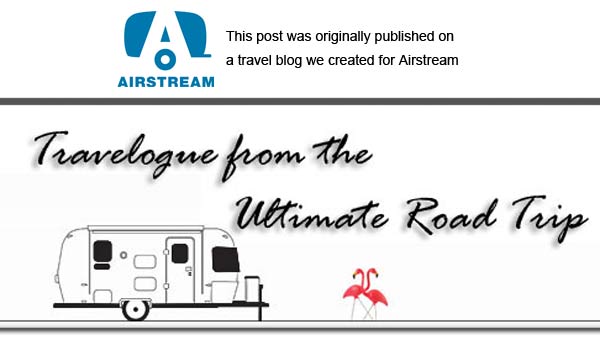 We cried a little bit the day we returned our Safari SE to Airstream, as agreed, at the end of our loan period. The nice folks at Camper Clinic II in Buda, Texas, where we dropped off our trailer, made it as easy as they could. They even tried distracting us by letting us poke around in their massive inventory of Airstream models, including the cavernous new Pan-American. But when the paperwork was done and we pulled away from the lot without that iconic silver bullet behind us the painful reality sunk in: our Amazing Airstream Adventure was over.
But what an adventure it was! Nearly half a year of full-timing in a 23' 2008 Safari SE gave us access to places and people we never would have encountered otherwise. It also meant that we've greatly extended the amount of time our Trans-Americas Journey has been able to spend exploring the US by saving us a ton of money we'd otherwise have had to shell out on motel rooms and restaurant meals. You'd be amazed how much that all adds up.
So our Trans-Americas Journey has lost its temporary travel trailer team mate and we're sure there are going to be many times we'll look into our side-view mirrors and long to see our Safari rolling along behind us. But the Trans-Americas Journey itself continues to roll on as planned into Mexico, then further south through all of Central America and South America.
In the meantime, please enjoy some of our favorite Airstream images from the past six months on the road in the US.