As loyal readers know, we do everything in our power to avoid buying bottled water as we travel through the Americas. Since the beginning of our little road trip we've poured water into re-useable plastic vessels (CamelBak bottles or Nalgene bottles) and used our SteriPEN to purify the contents. This saves us money and has meant we've avoided leaving tens of thousands of empty plastic bottles in our wake as we travel. But as the health news about plastic bottles goes from bad to worse we've finally ditched the plastic and shifted to stainless steel Hydro Flask insulated bottles.
Ditching our reusable plastic water bottles (finally)
A few years ago warnings emerged about bisphenol A (aka BPA) which is a chemical that's been used to manufacture all sorts of plastic products since the 1960s. New research showed that BPA can seep into food or beverages stored in containers made with BPA. Once in your body, some studies have shown that BPA can lead to cancer, miscarriages and other medical problems.
The plastic-making industry, including makers of water bottles like the type we've used for years, shifted to a new formula with no BPA. However, the chemical that replaced the BPA, something confusingly called BPS, has been shown to disrupt hormones and wreak health havoc as well.
We drink out of our water bottles every day so, yeah, clearly it was time for us to ditch our reusable plastic water bottles once and for all. Plenty of stainless steel and glass water bottles are now on the market, in part as a response to fears about BPA and BPS. We chose Hydro Flask after reading this piece from Outside magazine which convinced us that these things were tough enough for our Journey.
But we need our water bottles to be more than just tough. We need to be able to drink out of them in the truck while we're driving without ending up with water spilled all over us. They need to be portable and leak proof so we can take them on the trail. And they need to accommodate our beloved SteriPEN.
We chose two different sizes of wide mouth Hydro Flask stainless steel water bottles so our SteriPEN would fit inside them. Here's how they've stacked up.
Hydro Flask stainless steel insulated water bottle PROS
No BPA or BPS. Duh. And, incredibly, that includes the plastic lids and straws. That's because BPAs and BPSs are used in polycarbonates and epoxy resins, neither of which are used in the manufacture of Hydro Flask lids or straws.
The lids are dishwasher safe on the top shelf, but the bottles must be hand washed.
Because stainless steel doesn't get dinged up allowing germs and gunk to grow inside the bottle our Hydro Flasks always seems perfectly clean.
The wide mouth bottles are large enough to take in regular-size ice cubes.
Three lid styles are available which turn each bottle into a regular screw-top bottle, a straw-style sipper (which is what we use in the truck) or a slide-top hot beverage sipper and anything that does triple duty is a great thing when traveling.
Hydro Flask's happy guy water droplet splash logo makes us smile.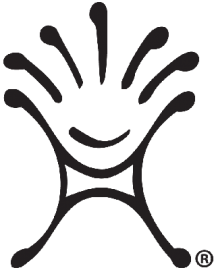 The double-walled, vacuum-insulated construction really keeps contents cold or hot which means we can fill our Hydro Flasks with cold water and it's still cool even after leaving the full bottles inside our hot truck for days. No more forcing down hot water from a funky plastic bottle left inside the sauna-like cab.
We love the matte, tactile look and feel of the bottles and the old-school, canteen-like clanking sound they make.
It was super easy to cut the straw for the cold beverage sipper top to fit our bottles perfectly.
The bottles do not sweat so there are no more puddles in the cup holders in our truck.
The ring which holds the standard Hydro Flask lid onto the bottle is secure, but easy to remove if you want to switch to one of the two other lid types.
The straw-style sipping top and straw is super easy to drink from without the need to bite down on a mouth piece.
The lids are pretty leak proof except for the slide-top hot beverage sipper top.
Every Hydro Flask bottle comes with a lifetime warranty.
Five percent of the purchase price of every Hydro Flask bottle goes to your choice from a long list of charities including the Surfrider Foundation, WWF, Special Olympics, and many more.
Hydro Flask stainless steel insulated water bottle CONS
The 32 ounce bottle was too fat for the cup holders in our truck because the insulated construction adds girth. As of this writing there is no 24 or 21 ounce wide mouth Hydro Flask bottle so that left us with 18 ounce wide mouth bottles to use while we're driving. These bottles are a bit too small for the cup holders so they wobble around a bit as we drive. Also, 18 ounces isn't a lot of water.
Hydro Flask bottles are a bit pricey. For example, a 32 ounce Hydro Flask bottle is US$31.99 while a 32 ounce plastic Nalgene bottle is US$10.99.
Hydro Flask bottles are a bit heavier than the plastic bottles we'd been using.
The bottles are not dishwasher safe or freezer safe, but that's not much of a con since we don't have a dishwasher or a freezer anyway.
Hydro Flask water bottle giveaway UPDATE: THIS GIVEAWAY IS CLOSED
We're giving away 10 – 32 oz. Hydro Flask stainless steel insulated wide mouth bottles (a US$31.99 value each). This bottle is the latest addition to the Hydro Flask lineup and we're using one on our Journey. Want one? Input your email in the entry form below so we can notify you if you win. To get earn multiple entries, like our Facebook page, like Hydro Flask and send a Tweet about the giveaway with a just a few clicks in the entry form. Some entries can be repeated every day, so come back for more.
One entry option is a special favor for us: vote for us as in the USA Today 10Best Readers' Choice Awards as your Favorite Couples Travel Bloggers. Simply follow the link in the entry form and select us ( "Trans-Americas Journey – Karen & Eric") from the list of bloggers, then click VOTE. You're allowed to vote once per day.
The contest ends on Friday August 8, 2014 at 5:00 pm eastern time and 10 winners will be chosen at random. Winners will be notified via email shortly after that. The entries of winners (liking pages, tweets, etc.) will be confirmed before prizes are awarded.
NOTE: Anyone can enter, but bottles can ONLY be shipped to addresses within the continental USA (sorry Alaska and Hawaii).
Hydro Flask supplied us with water bottles to use and review on the road