We were eating breakfast at Turneffe Flats Lodge in prep for another day filled with epic fly fishing and SCUBA diving, we noticed a fisherman at our table who was wearing a perfectly worn in, perfectly comfortable, perfectly cool Turneffe Flats baseball cap. We coveted his cap, which was obviously made of memories, not mere cotton, and the fisherman confessed that he feared it was on its last legs just as it had reached perfection.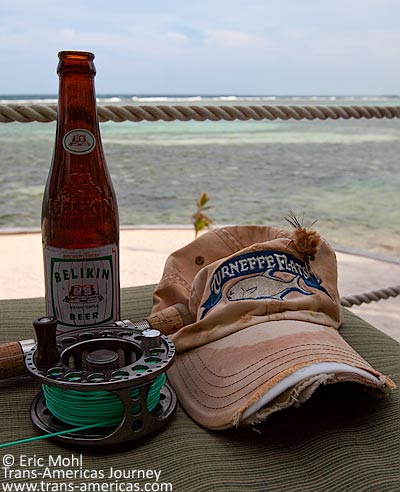 This got us thinking about what we could learn about life from looking at his sun-bleached, frayed across the brim, sweat-stained cap:
1. Style matters but not as much as shading your eyes so you can keep them on the prize.
2. Your favorite things will last longer if you're gentle (hand wash whenever possible).
3. When something (or someone) goes from simply being worn to being worn in things start to fall apart so be sure to appreciate the events and adventures and lessons and moments that get you to your perfect point.
Read more about our time at Turneffe Flats Lodge in our travel feature for the Minneapolis-St. Paul Star Tribune.