Our latest published freelance work includes travel features about Pablo Escobar, Hearst Ranch, and booze. Let's start with our first piece for Roads & Kingdoms, an online journal of culture, food, and foreign correspondence which just won an award for the best travel journalism site in the annual Society of American Travel Writers (SATW) Lowell Thomas Travel Journalism Award. That's right, a travel site that demands deep reporting, critical thinking, and fresh angles on travel.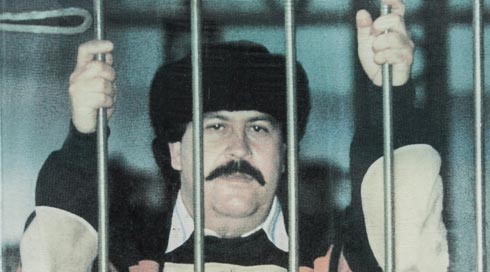 Check out Selling Pablo, the piece we did for Roads & Kingdoms about the ways in which some Colombians are turning one of the world's most violent narco traffickers into profitable (and controversial) narco tourism. It earned us an honorable mention award in the Society of American Travel Writers (SATW) Lowell Thomas Travel Journalism Awards.
Another exciting first for us is our travel feature in the Dec/Jan issue of American Cowboy magazine. Avid followers of our Journey know that Karen is a cowgirl at heart so we're thrilled to have our story about Hearst Ranch and California's Cowboy Coast in this magazine.
Last, but certainly not least, is the debut of our new column for The Latin Kitchen, the foodie website of Latina magazine. We've done plenty of interesting pieces for the site about sexy new tapas bars, great rum tours, and more and now we've debuted our new First Sip column in which we will be tasting regional booze and cocktails across Latin America, one sip at a time. First up on First Sip? Colombia's beloved aguardiente. Check it out. As a new column we need all the clicks and readers we can get!
Visit our Travel Features page and our Hotel & Restaurant Reviews page to see all of our published freelance travel stories.