We're still using (and loving) the travel gear we focused on in our previous Travel Gear of the Year posts and Product Reviews, from Wi-Fi extenders to sunscreen to flashlights to travel pillows to flip flops. Now it's time to present our travel gear of the year 2013 including a data backup solution, really clean teeth on the road, and one tough and versatile travel skirt. Here's what earned the right to be called…
Top Travel Gear of the Year 2013
Travel tech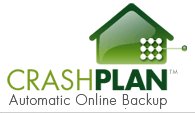 Like most digital nomads one of our biggest logistical issues is how to keep all of our data backed up. Because we travel in a truck we have the option of carrying around our small flotilla of Seagate hard drives, but in 2013 we added cloud backup to our backup plan via Crashplan. In the past we had used both Mozy and Carbonite as a cloud backup solution but, shockingly, both of these services lost some of our valuable data and the customer support we received after the fact ranged from poor to appalling. The hurdle in adopting a new cloud back up service is getting the initial chunk of data (think terabytes of images) into the cloud. With often limited bandwidth on the road, this could take months. Luckily one of the things that sets Crashplan apart is their seeded drive option. The company sends customers a 1TB drive which you load up directly from your computer and ship back to Crashplan. Viola! A terabyte of data is added to your backup without actually having to upload it. Why is this so great for travelers you ask? At the average upload bandwidth, we generally have available while traveling in Central and South America, that terabyte would have taken at least 200 days of 24/7 uploading to get into the cloud.
We love our Logitech M525 wireless mice (mice? mouse? never mind) because they work on nearly any surface, the battery lasts (nearly) forever, and they save our wrists from the aches and pains of using trackpads while we work in contorted positions in yet another deskless room.
In our Travel Gear of the Year 2011 post, we raved about our Targus Chill Mats which provide a laptop perch for our computers and help keep them (and our laps) cool and comfortable on our laps. However, they have one big drawback: the USB power cord which powers the internal fan is poorly constructed and eventually breaks rendering the fan useless. Enter the Targus Space Saving Chill Mat which not only solves the power cord vulnerability problem with an improved design but collapses down flat when not in use so it takes up less space.
2013 was the year we decided to finally get a smartphone (we know, we know). The Google Nexus 5 is as good as anything out there but at a fraction of the price at US$350 for an unlocked contract-free phone. Spending less on your smartphone means you can spend more on travel. Our only complaint is the lack of an external memory card slot.
Travel health
Getting sick while traveling sucks. We're generally pretty healthy on the road but whenever we feel a twinge of aches, fatigue or chills we pop open a tiny, lightweight single-dose tube of Oscillo homeopathic flu fighter and pour the yummy-tasting pellets under our tongue. No need for water, just let the pellets dissolve. Oscillo isn't a liquid so it can't leak which means we keep the stuff in our packs and in the glove compartment of our truck so it's always handy. The all-natural ingredients are non-drowsy (so it's safe to take while driving) and won't interact with other medicines. Did we mention that it doesn't taste like medicine either?
Basic dental health maintenance while traveling can be tricky. We've been lucky over the years, finding affordable, high-quality dentists for annual check-ups but in 2013 we added another tool to our dental health care kit: a Waterpik Traveler Water Flosser which is a mini, packable version of the Waterpik Karen used as a teenager with braces. When packed up in its zippered case it's just over 5 inches square and weighs less than two pounds.  It's easy to assemble and disassemble, totally adjustable and comes with various cleaning and flossing heads. Just remember to fill it with purified water in areas where the tap water is not safe to drink and give it ample time to dry out before packing it up again.
Karen's battle with the injury in her right leg and hip continued in 2013, aided by the addition of Arnicare to her routine. This stuff is full of arnica, a natural topical pain reliever, and can be rubbed into any aches and pains. It comes in a cream, ointment, and a gel but the gel seems to absorb faster and there's no old-lady smell. Eric has been caught using it as well, particularly after horseback riding or working on the truck in awkward positions.
Travel road trip gear
Fellow road trippers George and Teresa of Road Adventure turned us on to Maps with Me in Colombia after it saved our butts as we navigated through a maze of tracks in the desert at night on our way to Cabo de la Vela. We've been using it ever since. So far in Colombia and Ecuador Maps with Me has a number of back roads that don't even exist on Google Maps and, most importantly, Maps with Me works totally offline so there's no need for an internet connection. This is definitely our APP of the Year.
Steering is important. When ours started going (too many rough roads, potholes, and killer speed bumps) we upgraded our factory steering components to heavy-duty tierods from Rare Parts. These things are no joke and neither are the roads ahead of us.
For years our transmission has been heating up during climbs. In 2013 we did something about it by installing a Performance Transmission Cooler made by Pacific Performance Engineering (PPE). This thing was easy to install and keeps our transmission about 30 degrees Fahrenheit cooler simply by increasing air flow. Bring on the Andes!
Travel accessories
Glass bottles are heavy. PlatyPreserve bags are a lightweight solution when you want to carry booze with you on a hike or in circumstances when you have luggage weight limits (like taking small planes to remote locations like the Galapagos Islands). Though they're marketed for carrying wine (and they'll hold an entire wine bottle), we got multiple PlatyPreserve bags and use some for wine and some for rum or other liquors. They never leak, never puncture, they're easy to clean (though they take ages to dry) and they take up about the same amount of space as a sheet of paper when they're empty. We're not sure we buy claims that PlatyPreserve "eliminates exposure to air" thus preserving wine but the bags have come in handy while traveling as an alternative to heavy bottles.
Karen's ExOfficio Nomad travel skirt provides UV protection, is stain resistant and quick-drying, has secure zippered pockets, a comfy fleece-line waistband and it's cute. That's why it's become her go-to warm weather wardrobe staple. When ordering bear in mind that this skirt runs a bit small so you may need to go up a size.