We just realized that we haven't published a post about Our Latest Work in a really, really long time. We can fix that. Our most recent freelance travel stories are about Lima, Peru for the Delta Sky Magazine, Manaus, Brazil for CNN Travel, and the Che Guevara trail in Bolivia for the website for the Biography channel.
If you're on a Delta Airlines flight this month, check our first story for Delta Sky Magazine which reveals where to eat, sleep, and enjoy in three great neighborhoods in Lima. Or read it here.
This guide to the best things to do in Manaus, Brazil is our first story for CNN Travel.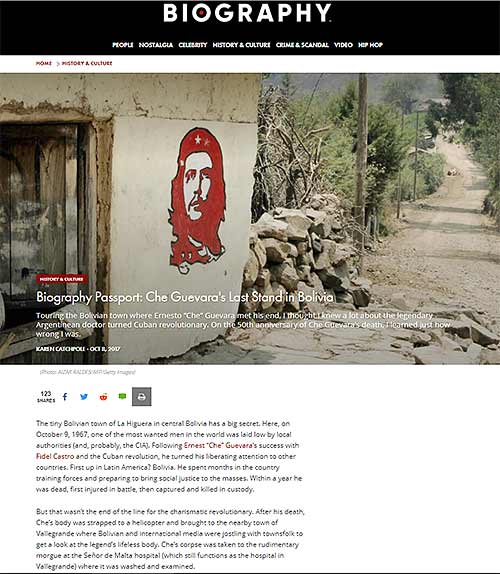 On the eve of the 50th anniversary of the death of Che Guevara, Bio.com published our story about touring the tiny Bolivian town where he was secretly buried.
Here are some favorite stories of ours which were published earlier in the year, including our all new Travel Guide to the Galapagos Islands for Travel + Leisure.
We were delighted to write about Peruvian Chef Palmiro Ocampo and his quest to reduce food waste and hunger for Good magazine.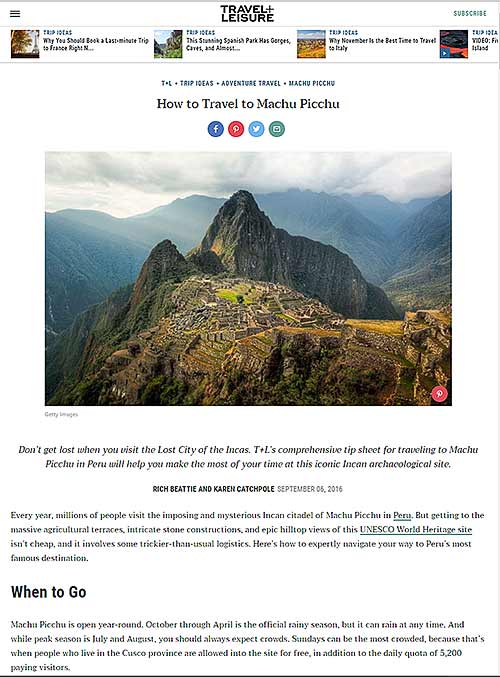 We also updated Travel+ Leisure's Travel Guide to Machu Picchu, Peru's most famous (and most complicated) destination.
Then there was our quick and funny (we hope) piece about real-life travel fails for Afar magazine.
And if going green (er) is your thing, check out our story about cutting-edge eco measures in the Galapagos which was published in newspapers across Canada.
Visit our Travel Features page and our Hotel & Restaurant Reviews page to see all of our published freelance travel stories.