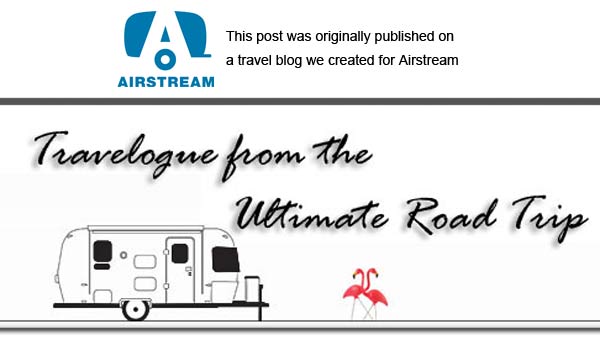 We've always wanted to see Chaco Culture National Historic Park, and we're not about to let a bit of rough road stop us even though we had to drive 12 miles (19 km) on a dusty, bumpy, washboarded road to get to the park.
Chaco, which was designated a UNESCO World Heritage site in 1987, does not disappoint, delivering some of the best preserved and most accessible ruins of ancient Indian dwellings that we've ever seen. Trails lead you through intricately constructed stone buildings (large rough rocks inside the thick walls for strength and insulation, delicate artfully stacked stones on the outside of the walls for aesthetics) and many seem almost ready to move back into.
Near the end of the day, we moved into the park's Gallo Campground in a site that butts hard up against a huge mesa that has more ruins tucked under delicate natural overhangs. Since the days are nice and long and the scenery can't be beat we decided that Gallo made a great place to take some beauty shots of our new Safari and so we begin setting up our "front yard" with views of nature's backyard behind us.
In our excitement, we make a classic freshman mistake and assembled our awning incorrectly, jamming both arms into their housings. We pushed and pulled for hours (probably just making the problem worse) until we gave up and lashed the awning down as best we could with bungee cords, resigned to our fate: a return trip back to Albuquerque to visit our new best friends at Holiday Travel Trailers to get the thing fixed.
Trying to look on the bright side of this unplanned 270 mile (434 km) round trip backtrack, we reminded ourselves that going back to Albuquerque also means that we could visit the Trader Joe's there one more time for more of our favorite provisions (don't miss the Veggie & Flaxseed Tortilla Chips).