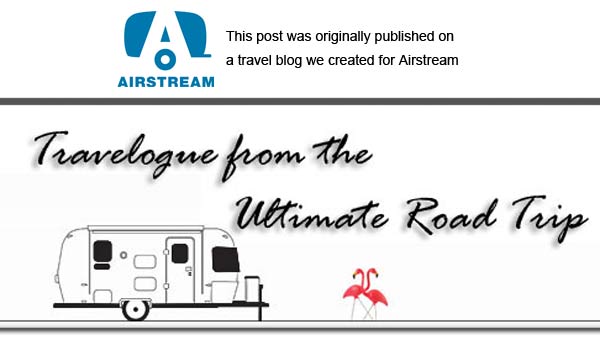 Mount Rainier in Washington state isn't actually called that because it's "rainier" than most. The truth is that English explorer George Vancouver named Mount Rainier after his friend, Rear Admiral Peter Rainier. But the Mount Rainier region does get an extraordinary amount of rain, about 4 feet (1.2 meters) per year. Then there are the years when things go just plain nuts.
Record rainfall in November of 2006 to the tune of 18 inches (half a meter) in 36 hours foiled our first attempt to visit Mount Rainier National Park since the catastrophic flooding closed roads, ruined trails, wiped out campgrounds, and diverted entire rivers. We can still see storm repair work as we head out of our prime campsite in the White River Campground (more on that later) and head out on the Glacier Basin Trail.
A flyer tacked up at the trailhead warns that the first mile of the 3.5 mile (1 km) one way route was washed away and dramatically re-diverted by flood waters caused by the November 2006 storm. A new makeshift scramble through this devastated section has been identified by rangers and marked with yellow caution tape and walking through the area gave us a good look at the destructive power of so much water.
Drizzle and cloud cover persisted as we reached Glacier Basin itself. A five-site primitive campground here is a favorite base camp for climbers sumiting Mount Rainier, which remained hidden behind thick clouds the whole time we are up there—tantalizingly close, yet invisible.
We had no trouble at all seeing the most rambunctious marmot we've ever encountered. Unlike its usually-lazy brethren, this one was up and at 'em, scurrying across the gorgeous meadow like a cat, nibbling grass and flowers from one end of the small lake to the other, and scampering up the nearby hillside emitting its trademark squeak as it went—it was like a noisy child's toy that had been wound up too tight.
We descended in the same drizzle and begin to think we might have better luck getting a good look at the mountain if we stopped calling it Rainier and started calling it by its Indian name: Mount Tacoma. The rain stopped by the time we returned to our Safari SE happily at home in the best campsite in White River Campground and, perhaps, the whole park.
Site D29 is a pull through right on the banks of the White River. That's great enough. However, this site also offers an in-your-face view of Mount Rainier just upstream. If the clouds would just scram we could see it from the window in the bedroom of our Airstream.
The spot was so idyllic that we decided to stay for another night and the next morning we were rewarded with bright sunny skies and our first clear shot of the mountain.
Insulated coffee mugs in hand, we drove the 10 miles from the campground up to Sunset Point for even better views (and shots) of Mount Rainier. By 7:30 am the clouds were already rolling back in, but after two attempts and two years of waiting, we finally got our hour with the mountain and we could now leave the park satisfied.