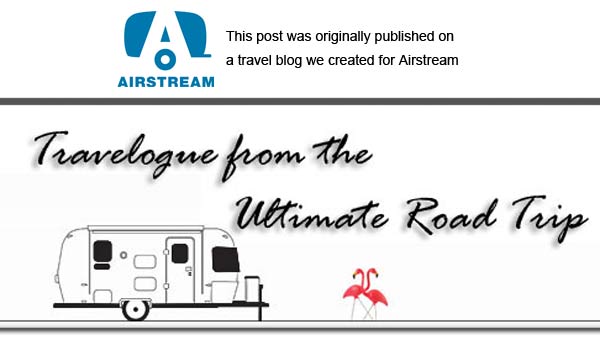 After a quick run up to Mt. Baker in the lovely Cascade Mountains of Northern Washington (made quicker by peak-obscuring clouds and a persistent drizzle), we steered toward North Cascades National Park, an amalgamation of four autonomously run areas with so many interesting trails we actually turned to a ranger for advice about the best all-around hike in the area.
His pick was the 7.5 mile (12 km) Maple Pass Loop which is just outside park boundaries. Built by the Forest Service and originally intended as part of the Pacific Crest Trail, the loop begins in dense rainforest and heads up to the cut off to Lake Ann where we stuck to the spur that continues steadily up the hillside, giving us an Osprey's perspective on the fishermen dotting Lake Ann's shores below us in stealthy pursuit of the steelhead trout she's stocked with.
As we made our way up to Maple Pass—which is really more of a saddle than a pass— the terrain became steep, rocky, and barren. We continued past Maple Pass along the ridge to an adjacent, much higher pass point and headed back down the valley next to the one we'd just hiked up. This steep trail took us above and then past jade-colored Rainy Lake and across hillsides dotted with huge patches of red, white, purple, and yellow wildflowers which were still in high bloom since summer came late. It was a lot of color for nearly 7,000 feet (2,100 meters).
Once we finished the hike we began to consider where we should park our Safari SE for the night and then we remembered that other Airstreamers have consistently advised us to seek out President's Award-winning KOAs whenever possible. Sure enough, the nearby Winthrop/N. Cascades National Park KOA has snagged the award for many years running.
To get there, we left the forest and headed to lower ground. As much as we love mountains, emerging from the steep slopes and lofty peaks into a roomy valley always feels like a roomy relief and entering the Methow Valley was even more satisfying. If there were beauty contests for valleys, this one would be wearing a crown and a sash right now: wide, green, (benefiting, as it does, from rain generated by its mountain neighbors), and full of horses. It's also got something we were not expecting: fantastic architecture.
House after house impressed us with innovative design—half-submerged in the earth, angular rooftops, unexpected colors and materials. From small houses to obviously opulent vacation homes, each one showed signs of functional creativity. It was hard to find just a simple box.
The valley delivered us into the small town of Winthrop which is an architectural marvel of a different kind. A strict architectural code was imposed years ago, dictating that all storefronts be designed in an Old West style so everything kind of looks like the set of "Gunsmoke."
Somehow, the town has managed to adhere to the rules without committing the cheese ball, theme-park crimes that other Wild West places like Deadwood, South Dakota are so guilty of (we're pretty sure the unchecked proliferation of tacky casinos, crappy buffets, and fake whorehouses has Deadhorse's most famous residents, Calamity Jane, Wild Bill Hickok, and Wyatt Earp, spinning in their graves).
The Winthrop/North Cascades National Park KOA was also a sight for sore eyes. Grass everywhere! Big trees! Roomy sites! Helpful staff! We were sorry we could only stay one night.