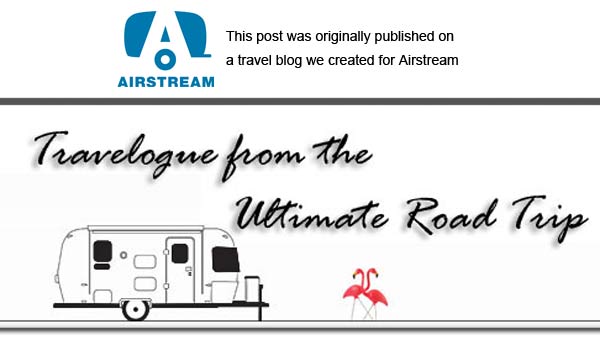 With some trepidation, we drove our Airstream onto the ferry that makes the run from Port Townsend to Keystone on Whidbey Island off the coast of Washington. It was the first time our Safari SE has been waterborne and it was both exciting and unnerving. It's amazing to us that ferries actually float and don't just sink with all that weight on them in the first place—much like it's amazing that airplanes don't just drop out of the sky—and our truck and Airstream added a considerable amount of poundage to the deck.
The 30-minute ride went smoothly, of course, and that was a good thing since Toby's Tavern in Coupeville, not far from the ferry terminal, had some Penn Cove mussels with our names on them. We were at Toby's a couple of years ago in search of the area's world-famous mussels, but the day we stopped by a strange marine bloom meant that fishermen had temporarily stopped going out for the delicious shellfish.
The whole point of today's ferry ride was to try again. This time we called ahead to confirm that the mussels were available and when the steaming hot bowl arrived at our table it quickly became clear that they were worth the repeat visit. They are small, taut, sweet, creamy and not at all sandy. In other words, perfect.