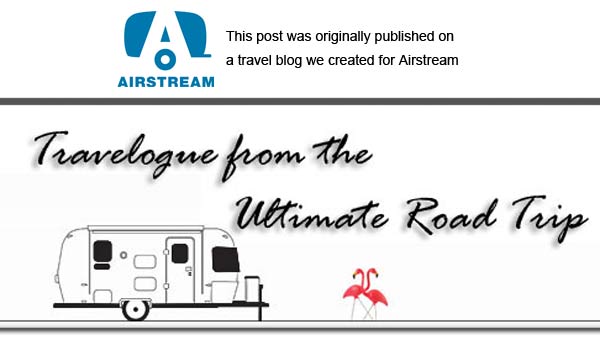 Our Airstream was delivered to Holiday Travel Trailer in Albuquerque, New Mexico where Andrew Aragon Sr., Andrew Aragon Jr., Jimmy, Dan, and Ray were infinitely helpful and patient with us newbies as we tried to wrap our heads around all the dos and don'ts of Airstream life.
All in all, picking up our AirstWelcome to Airstream Life – Albuquerque, New Mexicoream Safari was like Christmas and going away to college all rolled into one. It was like Christmas because the trailer is basically a big silver present full of surprises: the panoramic windows, the huge (relatively speaking) shower, the Fantastic Fans which close themselves when it rains.
It was like going away to college because we had to move in. We've been on the road, essentially living and camping out of our pickup truck, for more than a year and a half now so the first thing we had to do was go through everything in the truck and remove what was useful in the Airstream. Then we had to go buy what was missing. Yeah, if we'd had our moms helping us it would have been exactly like moving into the dorm.
As we were getting settled and the Holiday Travel Trailer guys were putting the finishing touches on our new Safari SE we met a ton of other Airstreamers (hi Kevin and Pat and Sam) and talking to them about their own adventures made us even more excited to get out on the road.