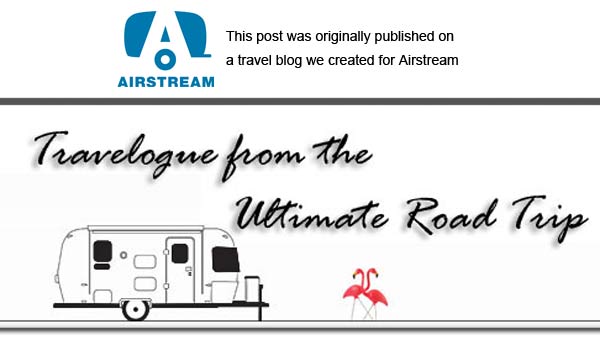 We've been on the road for weeks in our Airstream and we've yet to stay in a KOA Campground. That changed when we arrived in Sisters, Oregon.
After a night in the Tumalo State Park just outside Bend, Oregon—where we added to our swiftly expanding Brewpub Coaster Collection with some new additions from the local Deschutes Brewery Brew Pub—we headed to the Sisters/Bend KOA .
The place was in the final stages of what looked like some pretty big renovations and most improvements seemed to be done except final landscaping (the grass wasn't in yet, as they told us when we made our reservation, but there are plenty of nice big trees). This KOA also has a small and basic putt-putt golf course ($2) and a pool, though the hot tub was closed.
This KOA's best assets were a little lake with some sites around it and one of the cheapest ($1 per washer) and fastest (super hot dryers) laundry rooms we've ever used—a good thing since we'd really let the dirty clothes pile up. We also loved that we could see the Three Sisters Mountains in the not-so-distant distance right from our campsite.
Lee at the front desk was very helpful and full of recommendations for hikes and waterfalls and hot springs to check out. She also tipped us off to the fact that the road we'd planned to take over the McKenzie Pass was closed as forestry crews tried to get a beetle infestation under control.
The nearby town of Sisters, while all-in-all a bit too cute for us, is home to the Sno-Cap, an Oregon homemade ice cream institution and we stopped there at 10 am on our way out of town for a cup of blackberry ice cream goodness. Hey, it's got fruit and milk just like breakfast, right?