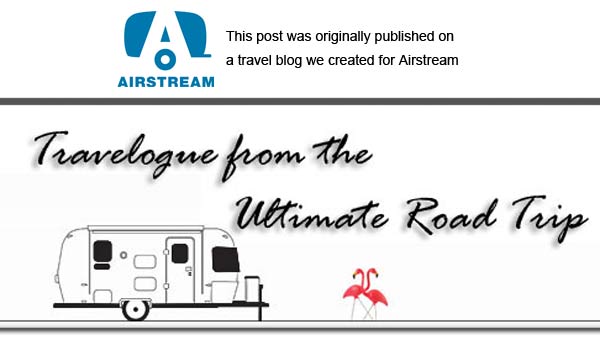 The Columbia River Gorge in Oregon is famous for waterfalls, rainforests, rivers, and world-class water sport winds. We got three out of four.
We arrived in the Columbia River Gorge on a perfectly still day—not even a breeze—and it stayed that way for our entire visit much to the frustration of kiteboarders who flock to the area in order to get out on the water in the area's famous winds.
One of those kiteboarders, Timo, was in the only other Airstream in the Memaloose State Park campground so, naturally, we got to talking. We were delighted to learn that, like us, Timo gave up his apartment and was living and working full time in his new Airstream which allowed him to be in a lovely state part conducting business while waiting for the wind to pick up so he could (hopefully) go kiteboarding.
The closest we get to the water was on trails past some of the area's many waterfalls, which worked up a thirst which we successfully quench at the Full Sail Brewery in charming, outdoorsy Hood River (the northwest really knows how to create livable cities).
It was at the Full Sail brewery, over a couple of cold ones, that we decided to start a coaster collection (i.e., we steal a few and put them in our pocket). We figured brewpub coasters are small, light, portable, useful, and evocative. Plus in American microbrew central it ought to be easy to really get the collection going.