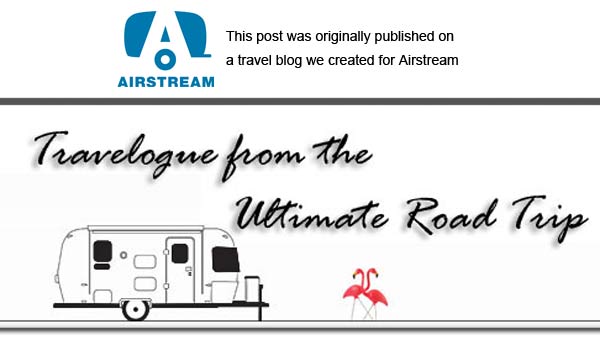 We've mentioned our love of music before and we make it a priority to get to as many music festivals as we can (everything from the High Sierra Music Festival to Christmas Jam to Mountain Jam to Jazz Fest). So, we were intrigued, to say the least, when we heard of an annual music festival in Oregon that's by invitation only (which is why we're being so cagey about exactly where this festival takes place).
With a cap of 650 guests, the Black Sheep Family Reunion, as it's called, is the only entirely word-of-mouth festival we know of. It's such a tightly kept insider event that otherwise plugged in people we know who live in nearby Eugene and Portland have never even heard of it.
We would have had no chance of getting into the festival at all if not for the fact that our friend, musician Mike Dillon, was playing at the festival in two bands: Critters Buggin' and Mike Dillon's Go-Go Jungle, so he was able to get us in.
We admit that we weren't sure if we'd be accepted into the Black Sheep family, but this little gathering is super-friendly even to newcomers like us. The folks checking the guest list names couldn't have been more welcoming and almost immediately we made friends with Greg (a glassblower) and his wife Shannon (who owns a regional chain of adorable baby clothing stores called Bambini), who are our neighbors in the RV parking area. The Airstream helped break the ice too and we hosted a pretty regular cavalcade of the curious who wanted to look inside our Safari SE.
Since we are unrepentant music hogs, we decide to follow the band to Zigzag (a real town name, we swear, and you have to drive through the town of Boring to get there) to catch the Go-Go Jungle show at the Skyway Bar & Grill the following night.
The Skyway is a funky cool roadhouse-style bar/restaurant/music venue and the chef, Jason, used to roadie for one of Mike's previous bands so it's a little like seeing a show in a friend's really cool rec room. The Skybar owners even let us park our Airstream for the night on the side of a quiet and wooded access road right behind the joint. No one can say no to the Airstream!