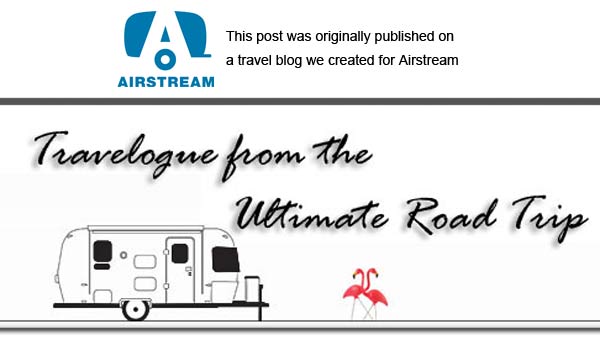 A fresh dusting of snow makes the hoodoo formations of Bryce Canyon National Park even more gorgeous and other-worldly than usual. However, at 9,100 feet (2,777 meters), it was so cold in the park that we stayed just one night before moving on toward Grand Staircase Escalante National Monument and, we hoped, milder temperatures.
It was, indeed, warmer by the time we reached the town of Escalante and dropped our Airstream at an uninspired local trailer park before heading out to drive the Burr Trail, a 68 mile(109 km) back country route through Grand Escalante National Monument.
We'd been warned that the road was not recommended for trailers, so we were confused when we hit the Burr Trail and realized the route is almost entirely paved. Save for a few final miles of switchbacks and dirt road which would, admittedly, be an Airstream challenge, the entire Burr Trail is in better shape than much of the roads we'd been on lately.
Save for a group of cowboys on horseback and one truck coming from the other direction, we had the Burr Trail to ourselves and as the gorgeous scenery unfolded—including towering walls of bright red Navajo sandstone that out-wow all the dramatic rocks we've seen so far—we were sorry we hadn't brought the Airstream with us. Even a wide spot in this road would make a vastly preferable camping spot than the dusty pull through we just left her in and since its BLM land we could have parked it almost anywhere.
That night we get a bit of a boondock fix as we pull into the Hite Overlook where we'd intended to just enjoy the sunset over the junction of the Colorado and Dirty Devil Rivers as they join Lake Powell far below us. It was so lovely and secluded, however, that we decided we'd found our own neighborhood for the night.