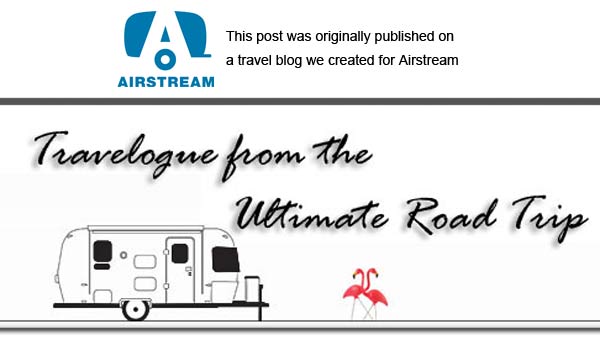 We don't let the rain on the Olympic Peninsula and in Olympic National Park in Washington keep us from enjoying this enchanting area. This is why they call it a rainforest.
The hiking trails through the rainforest in this park, which was designated a World Heritage site in 1981, are all so tempting that we made like a local and just geared up and headed out despite the rain. Part of the pull of the trails around Lake Quinault, where we were based, was a series of much-hyped "Largest Trees in the World" that we were determined to check out.
Call us skeptics, but whenever we see the phrase "in the world" we smell hyperbole. So it was with one eyebrow raised that we headed for the "Largest Sitka Spruce in the World." She's big—55 feet and  7 inches (17 meters) around and 191 feet (58 meters) tall. Then it was off to the "Largest Douglas Fir in the World," which clocked in at 40 feet (12 meters) around and 302 feet (92 meters) tall according to the National Forestry Association which tracks such things.
The Lake Quinault area boasts other largest trees in the world (a yellow cedar, a Western hemlock, and a red cedar), but we'd had enough. The thing is, to get to these anointed ones you walk past dozens if not hundreds of other biggies and it feels so unfair to celebrate just a chosen few.
One evening the rain let up so we drove the scenic loop road around Lake Quinault in search of a secluded and scenic spot for a picnic dinner. After pausing to let a herd of Roosevelt elk meander across the road and gawk at us curiously, we found a tree-ringed turnout on the edge of the water and settled in for a tailgate supper of hamburgers and grilled corn. It looked and felt so much like bear country that we half expected a dinner guest.
Speaking of food, the next morning we ordered sweet potato pancakes for breakfast at the Lake Quinault Lodge at the urging of our Lonely Planet Northwest Washington and Oregon guidebook, which gushed that the restaurant at the lodge has the best food in the area—especially the sweet potato pancakes. And it was no lie. The pancakes were sweet, but not too sweet. Hearty, but not dense. And the hazelnut butter served with them made syrup completely unnecessary. They were so good, we ordered them again the next morning.
As delicious as it was, it felt weird and shockingly expensive to eat breakfast in a restaurant. Since we got into our Airstream we've been on a pretty strict diet of home-cooked meals which means we're healthier (weirdly, there's no hazelnut butter in our fridge) and richer—we've saved a ton of money on food simply by ditching restaurants in favor of our totally usable kitchen (though the oven remains a virgin). Plus we can eat what we want when we want it.
All that cooking does mean a return to supermarkets (why isn't there a Trader Joe's in every town?) and we've got a regular schedule of dirty dishes to deal with, but wild salmon with lemon basmati rice and sautéed spinach at a fraction of what it would cost in a restaurant makes icky chain supermarkets and dishpan hands worth it.
One of the unique things about Olympic National Park is that it includes world-class rainforests right beside world-class beaches—though some of them have not such world-class names. However, we were assured that the unimaginatively named Beach 4 had fantastic tidal pools so we headed there to check them out. Sadly, we arrived at high tide and all the pools were well underwater. We did spot dolphins in the distance and wandered the rugged tree strewn beach before moving on up the coast.