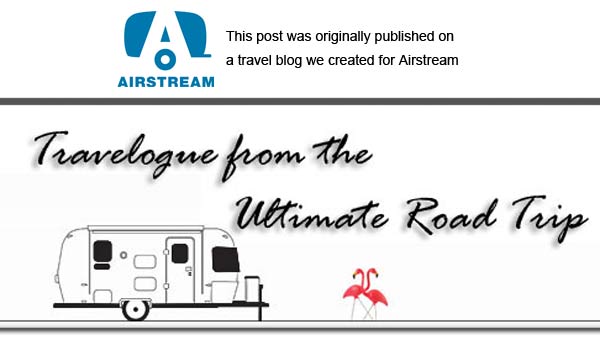 One of the things we love about having an Airstream with us on our Trans-Americas Journey is the flexibility it gives us. If we see something we want to check out, all we have to do is flip on the turn signal secure in the knowledge that home is right behind us at all times.
So, despite the fact that Lassen Volcanic National Park was the goal we'd set out for at 8 am, by early afternoon we were pulling into the McArthur Burney Falls Memorial State Park to see what this little park has going for it. But not before a quick visit to the Oregon Caves National Monument & Preserve in Oregon.
Turns out, McArthur Burney Falls Memorial State Park in California has quite a bit going for it, including a lovely sprawling campground with tent sites and charming cabins that almost gave our Airstream a run for the money. Then there's the falls itself, which are impressively tall, refreshingly cool, and unique in that natural springs actually emerge along the waterfall wall, creating a kind of curtain of water.